Hello Crow's Feet – Um, hi – I never asked for avian claws to protrude from my eyes. And the wrinkles?? When did my face start to look like a road map?
2. Hair Where?? – Oh goodness, is that an eyelash stuck to my chin? No, dear…..no it's      not. Get the tweezers. God, help me.
3. You Need Sleep – Remember the days where you could pull an all-nighter, slam a few Red Bulls,  and still walk into work the next morning like a boss? Not anymore, my friend. Anything less than 7 hours of sleep and you will feel like you drank a bottle of Captain Morgan while someone was beating the crap out of you with a baseball bat.
4. You're No Longer The Youngest In The Office  – In your early twenties, you have just left college and feel like the baby of whichever profession you choose to enter. Once you reach your thirties, overhearing discussions about weekend bar hopping and American Eagle shopping sprees will start to make you feel your age.
5. Your Shopping Venues Change – From Victoria's Secret Pink to Ann Taylor Loft – Wearing a pair of shorts with the word "Pink" on your butt is just creepy at this point. Forever 21? – No Honey, you're not.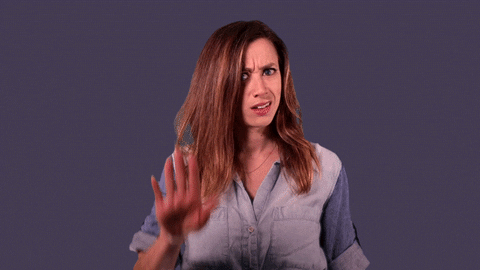 6. Your Metabolism Changes – For me, it seemed like my metabolism dropped the day I turned 30. Discussions about late night Taco Bell runs take a quick turn into protein/carb ratio and swapping your favorite Paleo recipes.
7. The Junk Does Not Only Go In the Trunk – At least in your twenties, some of your weight gain went into your rear end or your thighs. Guys dig curves right? Why is it that when I hit my 30's, I am fighting a beer gut and I don't even drink beer??? Oh and that "junk in the trunk"? It starts to look like two squished hamburger buns, flopping around in a laundry bag.
8. You Begin Hearing Words Like "Biological Clock" – Thank you sooo much for continuing to remind me that my reproductive organs have a shelf life. Are my ovaries also developing wrinkles and chin hair?
9. You Get Injured More Easily – The days of recklessly flying down a snow mound on a sled or getting first place in a 5K without training are behind you. Be prepared to form a passionate relationship with Tylenol and Ibuprofen.
10. You Lose Your Tolerance For Drama – The older I get, the less I want to be in competition with a coworker or argue with a family member about something petty. Life is too short and I just don't have the time. Please take your negative attitude somewhere else.