Dachshunds – comical, intelligent, loyal and stubborn. 10 years ago, I would have never considered myself to have been a dachshund person. I would have categorized myself as more of a large dog king of gal. Fast forward, and here I sit – laptop in hand, with a miniature dachshund snuggling on each side of me. They are small packages that come with a big personality…and they have taught me a lot.
1: Never Give Up:  Whether it be the tennis ball that they spend hours trying to get from under the couch, or the Kong they will spend a lifetime emptying of peanut butter, these guys are persistent.
2: Naps are Essential: Even though they may work hard, dachshunds also know how to kick their feet up. For years, I was never able to take a nap because I simply couldn't shut my brain off. After getting our first dachshund, she convinced me to take naps on a regular basis.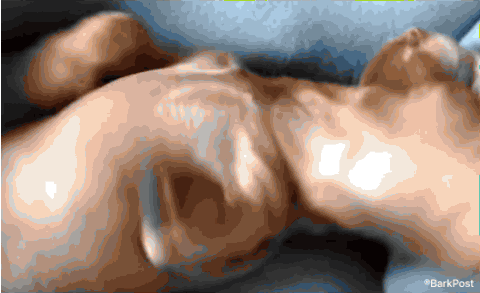 3:  Don't Take Life Too Seriously: Yes, life has its responsibilities – but my dachshunds have taught me how to stress less and not sweat the small stuff. This is a lesson that they taught me earlier today as I watched my male dachshund lift his leg and urinate on my female dachshund's head. She simply shook it off and kept going.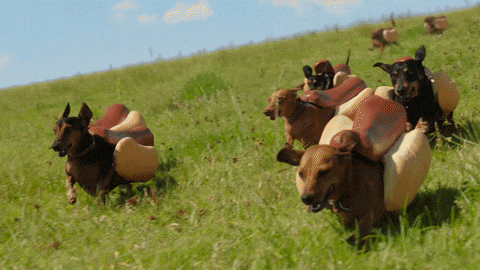 4: Food is Life: My dachshunds eat every meal as if it was their last. My girl, Izzy, inhales every bite without chewing and then looks up at me for more. I have been known to do the same with pizza.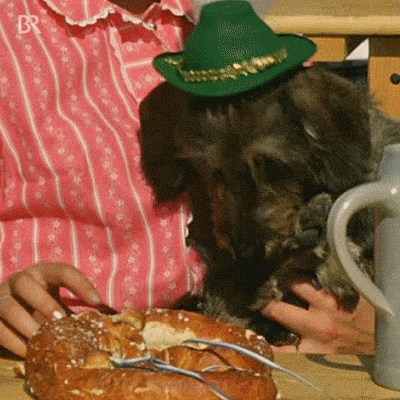 5: Cuddling Makes the World a Better Place: Everyone knows that dachshunds LOVE to cuddle. This can be done on a lap, under a blanket, or in the nook of an arm. They do not discriminate.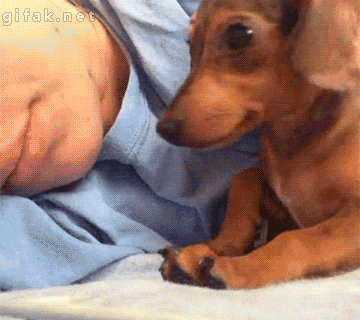 6: Everyone Needs Laughter: While they may be ornery and stubborn, dachshunds are hilarious and sure to give you a daily giggle. I was sure to get mine today as I walked into the bathroom and discovered one of my dachshunds had his head stuck in a tissue box.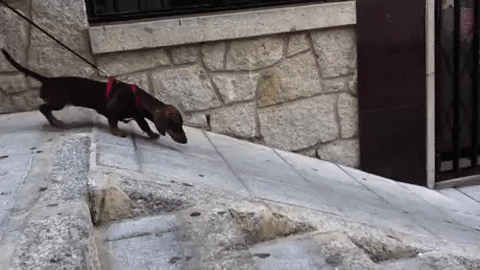 7: The Importance of Loyalty:  Sometimes it can seem like loyalty can be a difficult trait to find in a friend. Not in a dachshund. These guys are fiercely loyal to their family and will do everything they can to protect them.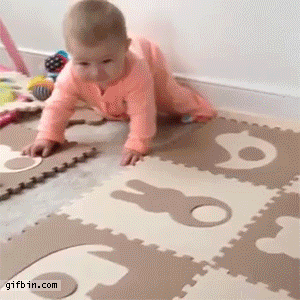 8: The Value of Letting Your Guard Down: These guys have taught me that while initial hesitations are okay, at some point you have to be willing to let your guard down and form relationships with others. Both of my dogs were rescued and scared at their first introduction into our family. They finally let their guard down and have been loving and loyal ever since.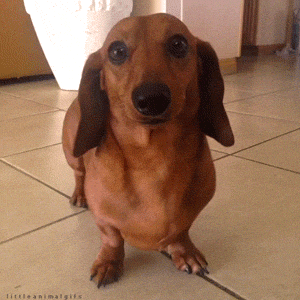 9: Dress to Impress: Dachshunds have no problems wearing clothes and enjoy strutting their stuff. They prefer to always look their best.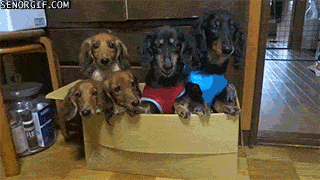 10: Love Conquers All: We adopted our first dachshund during a very rough period of my life. It is because of her that I was lifted out of a dark time and took action to improve my well-being. The love from a dachshund is unconditional and often life-changing.